Brand: NI
Uses: travel, home storage
Colors: Black Walnut
Material: Wooden, ACRYLIC
Size: D 18cm * W 18cm * H 20cm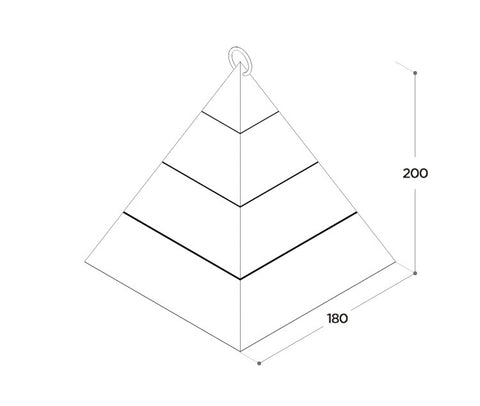 Black walnut jewelry box, simple and agile, durable and practical, simple and lightsome, square outline. Choose delicate implements, Pyramid Shape,chose a kind of delicate way of life namely, make with artistic height, even if a receive small wooden box also can make delicate artwork.
Perfect for organizing and displaying jewelry, crystals, trinkets and treasures.
Pyramid jewelry case is perfect for your personal jewelry collection or retail displays. Simple & elegant geometric prism shape .
Elegantly suspend the wedding rings in the middle of the Pyramid by placing them on the dainty hook that drops down from the top of the holder. So cute!