Brand:NI
Uses: Home storage
Material: Sandalwood +  Red Velvet Interior
ProducT Size: 26cm L x 17cm W x 16cm H
Product weight: 2 kg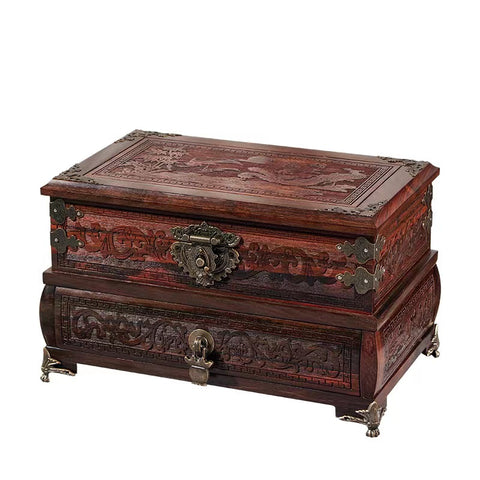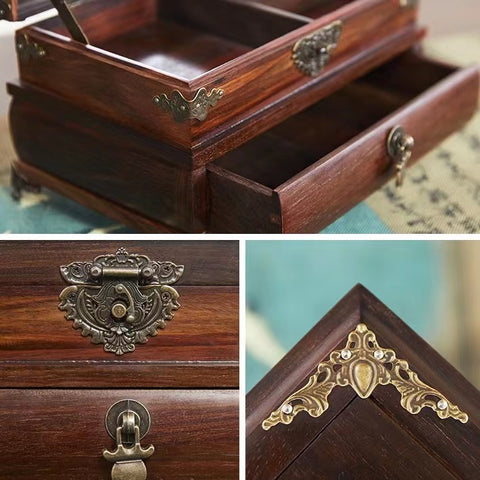 When lifting the top cover, there is a large mirror on the top cover. The top layer has three compartments for storing and displaying earrings, watches, bracelets, hairpins, etc. There is a layer of drawers under the box, which can also store various jewelry. The large-space, large-capacity wooden jewelry box, exquisite and beautiful, is your ideal choice.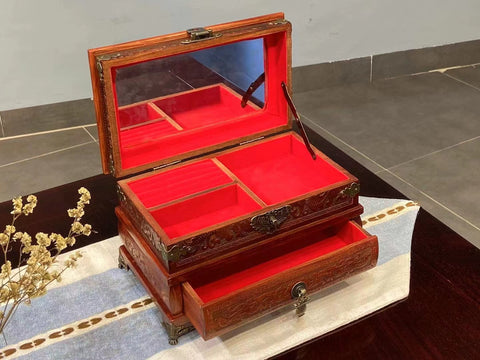 Our jewelry box is made of high quality Sandalwood, it's recognized as tough and water resistant. Pure, natural wood is used for this box. Hand carved and finished, variations in knots, grain detailing, mineral deposits and minor imperfections may occur. These are considered part of the uniqueness and charm of the natural wood.
Top lid has a large glass mirror nestled inside.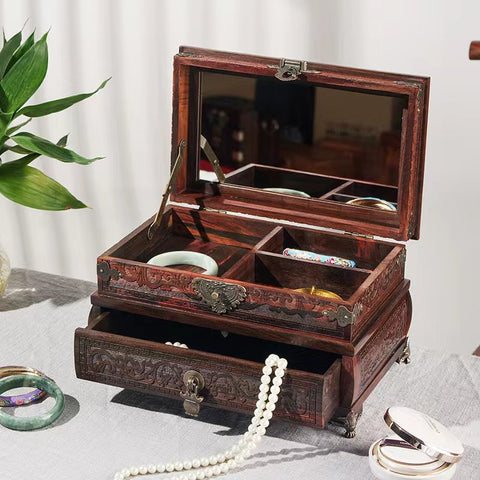 Multi-grid design, can accommodate bracelets, rings, earrings and so on.




The perfect gift for mom, friends, girlfriend, sisters, etc.

Nternally lined with rich red velvet to ensure the content remains scratch free and features intricately carved geometric floral patterns with brass angles at corners.

No need to repack. Packaged in a unique gift box.  your beloved one will be thrilled to receive such a classic gift. It is perfect for Birthday, Wedding, Anniversary, Graduation, Mother's Day, Engagement, Thanksgiving Day, Christmas, Holiday or even just as a little treat for yourself.