Brand: NI
Uses: travel, home storage
Type: Hard Carved Rosewood+Red Lining,  Hand Carved Rosewood ,  Without Hand Carved Rosewood
Material:Rosewood
Product weight: 3.65 kg
Size: 29cm L ✖ 20cm W ✖ 23.5cm H
The design of three drawers and one cabinet can perfectly hold all kinds of jewelry.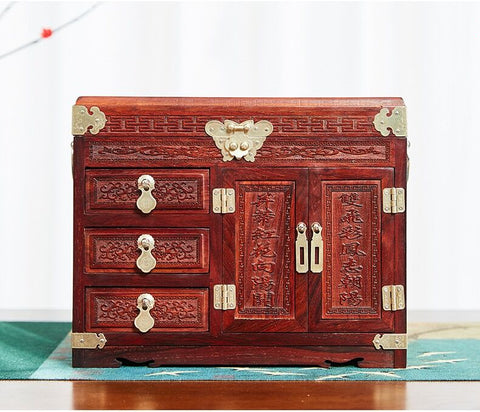 Top lid has a large glass mirror nestled inside. Convenient for you to choose jewelry matching.
Hand embossed design, hierarchical and three-dimensional presentation, representing beautiful meaning.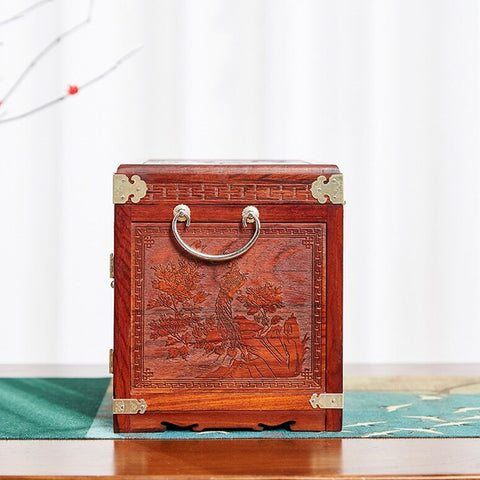 The bottom adopts Chinese classical tenon technology, which is not only elegant in appearance, but also follows the principle of mechanics, and has strong stability.